Tech
How to get eso sip of stamina and sip of ravage stamina?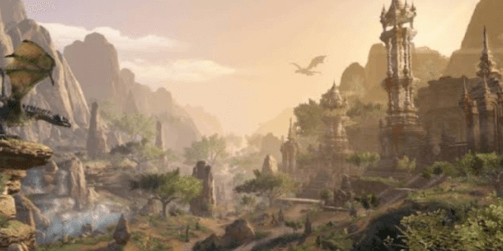 In game battles, Players are always in search of temporary stamina to get positive health and be in power. If you are a user of the famous Elder Scroll Online (ESO) game you heard the term eso sip of stamina, here we will discuss it as well as sip of ravage stamina.
To create different potions from the combination of different solvents you need to find ingredients accordingly. The users of elder scroll online are familiar with the different ingredients used in the game.
How to get eso sip of stamina
There are few ways through which you can easily get the eso sip of stamina. We will discuss three different methods.
The most known way of creating a sip of stamina. In this method, you need to have appropriate ingredients and also sufficient alchemy skill levels because in this method the potion must be a craft in alchemy.
The ingredients use in crafting are mostly the combination of two ingredients with natural water as a solvent. The combination of two ingredients may be blessed thistle and mountain flower or blessed thistle and columbine. Similarly, the ingredients may be dragonthorn and mountain flower or dragonthorn and columbine.
This is the second way to get a sip of stamina. As the name suggests in this method you have to use money (virtual currency). The virtual currency you collect with the help of different activities will give you stamina. And for that, there are vendors available in the elder scroll online game that provides different services to players by selling a wide range of items including weapons, armor, potions etc. The price of the deal varies according to the expertise (skill level) and location.
The famous location where you may find the vendors includes capital cities, guild traders, crafting stations, and quest locations. But again the best option to find the vendors are to visit the game map because the mechanics of the games change with time and update accordingly.
Being an elder scroll online (ESO) player you may know that after defeating the player you receive different items as a reward. These items or reward includes a weapon, virtual currency (gold), armor, crafting materials, potions etc. you have a chance to receive a sip of stamina eso, as a reward after defeating the enemies or completing the difficult steps.
But mostly you received items through loot that are not in your command. It means that it is randomized and that when to provide you which item after defeating the enemies. In rare cases or very difficult stages, you may have the option to select the item according to your choice during loot.
Sip of ravage stamina
Sip of ravage stamina is another useful potion in the elder scroll online (ESO) game. this potion is used for the reduction of the opponent's stamina and in contrast your stamina will be enhanced. All you need is just to drink the eso sip of ravage stamina potion. Your stamina will increase at the same rate that's your opponent stamina decreased.
This can be useful in combat situations, as it can give you an advantage over your opponent by reducing their ability to dodge, block, or use certain abilities that require stamina. At the same time, the restoration of your stamina can help you to continue fighting for a longer period without running out of resources.
How to get a Sip of ravage stamina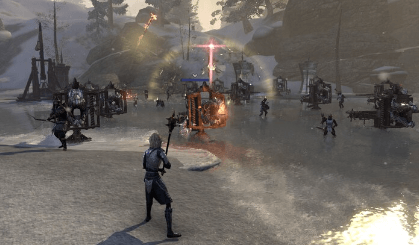 Once again to get Sip of ravage stamina you need a special type of ingredients and also a sufficient level of alchemy skill. The ingredients you use in the eso sip of ravage stamina potion will affect the potion quality and level.
To craft the eso sip of ravage stamina you must have the below ingredients. At least two of them will be required to mix up.
Fleshfly Larva
Luminous Russula
Stinkhorn
Emetic Russula
Imp Stool
Same as an eso sip of stamina, you have the option to purchase an eso sip of ravage stamina from the vendor or another skillful player. The deal price may vary due to the location and the level you play in the game.
By defending your enemy you receive the reward in the form of important items and this also includes the drinking item such as eso sip of ravage stamina. But once again mostly, loot items are not in the command of the players but randomly.
ESO medicinal use
To increase your health in the world of elder scroll online game, you have to use medicinal options. This can be done by crafting. Different ingredients use for crafting different potions. Medicinal use allows the player to get rid of negative consequences such as diseases or poisons effect.
To restore a portion of the health player of ESO will need a health potion. Similarly to restore a portion of the Magicka player will need magicka potions. To want invisible for a short period use the invisible potion. And the two other options we discussed above eso sip of stamina and eso sip of ravage stamina also come under the umbrella of medicinal use.
Frequently asked questions (FAQs)
ESO stands for Elder Scroll Online. This video game was first time released in 2014 by Zenimax online studio (an American video game developer) released this famous game.
What is eso sip of ravage stamina?
A sip of ravage stamina is a drinkable potion that can decrease your enemy's stamina and increase your stamina by the same amount.
What is eso sip of stamina?
Eso sip of stamina is the stamina that helps the player's health and boost their energy that you can get it by combining different ingredients which we mentioned above.
What platforms is The Elder Scrolls Online available on?
The Elder Scrolls Online is available on PC, Mac, PlayStation 4, PlayStation 5, Xbox One, and Xbox Series X/S.
NO, to play elder scroll online on daily basis you require a monthly subscription. But you may find the free trial for the specific period